SJP Rally On Campus Yesterday
Students for Justice in Palestine
were out on campus on Thursday. They had big banners with the names of dead Palestinians. I'm guessing they didn't include the names of any suicide bombers, but you never know with them... Apparently, they were on the bullhorn yelling about their divestment petition,
which I thought they had given up on.
Multiple people who wandered by told me that not that many people were stopping. Even though there were not very many people taking part in the rally, the way they spread out across Sproul made them look like they had a large prescence.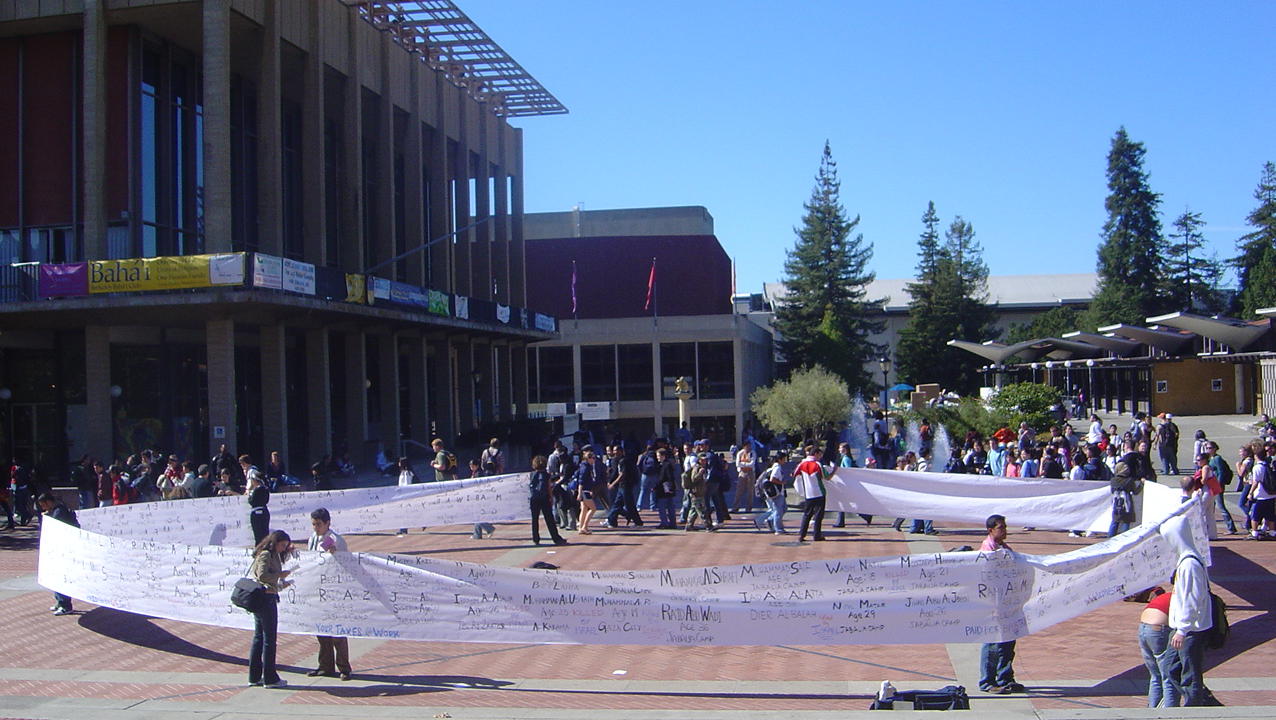 [photo courtesy of R.K.]
Email This Post!