Update on Sproul Protest
So the regular anti-Israel/pro-Palestinian crew was out on Sproul today with their little protest thing. I showed up late (around 1:20) and they had already moved to California Hall to ineffectually protest there, as opposed to Sproul. I hear that the protesters were a reasonably small crowd and that few people walking through Sproul stopped to see what was going on, as opposed to just giving the scene a passing glance.
Reports I heard from people on the scene (mostly Israel Action Committee folks) was that there was some orange construction fencing that was supposed to be the bypass road. There was also chanting:
1, 2, 3, 4, blah blah blah racist war
2, 4, 6, 8, Israel is an apartheid state
Below are a picture of the crowd after they reconvened at California Hall: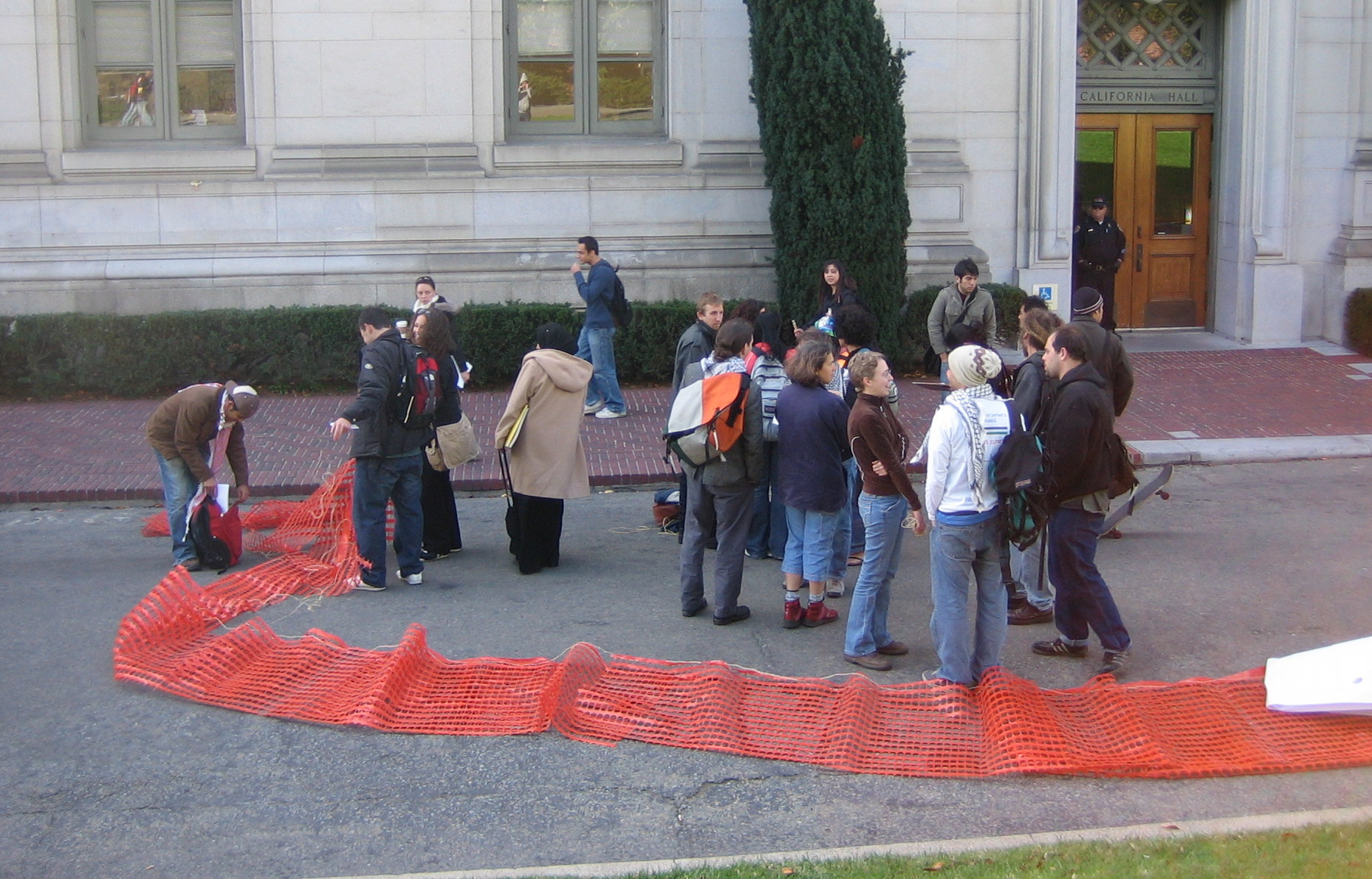 Email This Post!