It is that time of year again when people are starting to look for new places to live (mostly the freshman leaving the dorms).
Craig's List
is great, but it's a little plain. So someone put together a
website
that takes Craig's list classified listings and puts them all of the locations onto a
Google Map
. So now you can really see if that apartment really is "close to campus" as the ad says.
Shame there's no link to the
Satellite Map
, though.
*
Update
: My colleague Andy suggested I post an image to better illustrate the usefulness of this tool.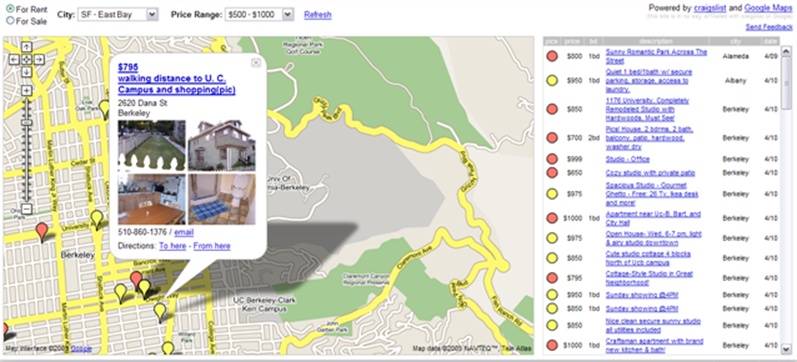 (via
Waxy
)
Email This Post!